Work From Home (Japanese)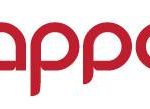 Website Appen
お元気でいらっしゃいますか。
Appen, the #1 Employer on Flexjobs's Top 100 Employers for Flexible work, is looking for Japanese speakers anywhere in Japan for a work from home opportunity. We offer competitive pay, free training and the ability to set your own work schedule.
Work Schedule:
• Part-time (up to 20 hours per week) and highly flexible
• The usual position requires 1-4 hours of work per day, 5-7 days a week
Minimum Qualifications:
• Currently living in and legally permitted to work in Japan
• Can speak, read and write in Japanese
• Good English writing skills
If you or someone you know meet the requirements and are interested, click the link below and apply now!
Social Media Evaluator:
https://talent-appen.icims.com/jobs/1920/job?mode=job&iis=Jobsite&iisn=alttokyo_RCascano
Web Search Evaluator:
https://talent-appen.icims.com/jobs/1176/job?mode=job&iis=Jobsite&iisn=alttokyo_RCascano
Internet Analyst:
https://connect.appen.com/qrp/public/job/view/ja_JP?sref=d7f3b6f348d4faddab4dd9a79aa39a2c
以上よろしくお願い致します。