Dynamic Backend Engineer (PHP) needed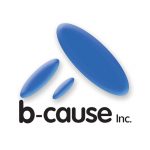 Website b-cause, Inc.
Position name: Backend Engineer (PHP)
Employment: Full Time Employee
Department: Engineering Department
Work location: Minato-ku, Tokyo 105-0013, Japan
Training/Trial Period: 3 months, no change in terms of period, no contract period
Working hours: 10:00 to 19:00
Industry: Software and information processing
Job Information:
Position: Backend Engineer (PHP)
Departmen2t assigned: Engineering Department
Recruitment background:
Strategic increase to form a development team to create more practical services
(Increase personnel to become an organization that can create better service systems with better cost performance)"
[Details of work]
"As a back-end developer in charge of Luck®, we will entrust the following services.
・API design / implementation / test / release / maintenance / improvement
Development environment
Language: PHP
Framework: Laravel
Source code management: GitHub
Project management: Backlog
Document management: Confluence / Backlog wiki / Gdrive
Infrastructure: Google Cloud Platform
Web server: GAE
Database: CloudSQL
Internal chat: Slack / Zoom, etc.
Mandatory Condition:
•Practical experience in designing and developing Web applications (server side)
•Database design experience
•Knowledge and experience in Git (performance over project)
•Japanese – Business level (N2)
Welcome / preferable
•SaaS (Software as a service) development experience
•Experience building websites using Laravel
•Basic knowledge of HTML / CSS / JavaScript
•Database construction / operation experience
•Basic network knowledge
•Experience developing and operating web applications using public clouds such as AWS / GCP
Expected annual salary: When entering the company 4.2 million yen-7.8 million yen
Benefits & Welfare:
Wage system:Annual system
Break time:60 Minutes
Overtime work: none
Fixed overtime system No
Treatment conditions / sales bonus
Transportation expenses are paid in full
Salary increase:As needed
Bonus: Once a year (December depending on company performance)"
Welfare: Full social insurance (health insurance, welfare annuity insurance, employment insurance, and workmen's insurance)
Others:
Book purchase assistance, conference participation assistance, homework recommendation (remote work is recommended until 2 days a week for households with children), anniversary allowance (once a day specified by yourself / congratulations and catalog) Gift)
Holiday:
[Annual holiday 124 days] – 2 days a week, Golden Week, summer vacation, New Year holiday, special holidays, paid holidays.
Application Method:
Please send us your updated English & Japanese resumes at: recruit@b-causebd.com