Yahoo! JAPAN charge Technical service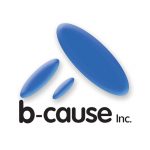 Website b-cause, Inc.
Employment Type:    Full-time employee
Trial period:               3 months
(It may be a contract employee after considering the request.)
Work Station:              Tokyo, Japan
Working hours:           09:00〜17:50
Specific work content:
[Specific work]
1) Setting up target solutions
We make a proposal according to the request from the advertiser / agent and perform setting work on the management screen.
Check the HTML and CSS of the advertiser website as needed.
We may write simple JavaScript (not development work).
2) Correspondence of target solutions
Respond to inquiries from advertisers / agents via email (without phone support).
3) Create various materials
-Create manuals, FAQs, etc.
Translate as needed (Japanese to English, English to Japanese)
4) Lecturers such as training seminars
I am in charge of an instructor / a training seminar for advertisers / agencies (Under appropriate judgment)
We leave from item that matched past experience and skill.
【Rewarding】
There is an environment where you can broaden your knowledge through experience and improve your skills and careers.
Training system of the department concerned
There is a training curriculum that is tailored to your skill needs.
Required conditions:
Knowledge of HTML, CSS, JavaScript, DOM, etc.
· Support, operator's experience
· Web marketing knowledge
Required Languages:
Japanese – Business level,
English – Native level
Expected annual income when joining a company: 3.5 million yen to 5.99 million yen
Welfare:
Social insurance complete, housing subsidy, social insurance complete, qualification incentive system, employee shareholding system, Keio money system, retirement benefit system, paid leave system, maternity leave system, long-term care leave system, childcare short working hours' system, Recreation area, sports club special treatment etc
Holiday
Number of annual holidays: 121 days] (2016 fiscal year)"
Two-day holiday (Saturday, Sunday), holidays, New Year holidays, Keio, maternity leave, maternity leave, care leave, paid leave
Application method:
Please send us your up to date English & Japanese resumes at:
recruit@b-causebd.com