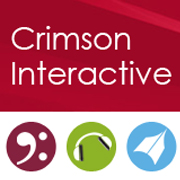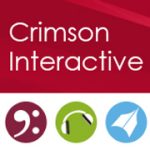 Website Crimson Interactive Pvt. Ltd.
Job title: Client Experience Executive
Department: Client Experience Management
Location:, Mumbai, India
Responsible for: The CE Executive will have an excellent  opportunity to manage clients, understand their experience working with our brands, and to apply their skills in bringing about the transformation needed in our business operations.   You'd be directly responsible for ensuring and implementing one of Crimson's value "Kaizen" into our operations, to deliver a better experience to our customers in future.
KEY RESPONSIBILITIES:
1.       Communication:
·         Responsible for email communication externally with clients and internally within the organization. Collate client feedback; liaise with different internal team to address concerns/suggestion/improvements.
·         Replying in a timely manner to client complaints that come to the CEM team. Overall contribute in improving customer satisfaction.
·         Gather client testimonials.
2.       Client Management:
·         Primarily require collecting regular feedbacks from clients and addressing to each of their concerns. Understanding our client orientation.
·         Effectively employ various strategies and measurement techniques to optimise client acquisition, manage client relationships and maximise customer retention by increasing repeat business.
·         Identify client pulse and industry trends.
3.       Co-ordination:
·         Responsible for communicating and coordinating with a team of academic editors, translators and transcribers, Marketing and IT.
·         Identify scope, draft initial requirements & see through new product/service/segment development.
4.       Strategizing:
·         Enjoy high responsibility level and would be involved in creating business and executing various client relation tasks.
·         Would be required to take activities related to Branding, Sales promotion, and client engagement activities.
5.       Translation:
·         Help ensure clear understanding of client feedback for the internal teams, by translating content from Japanese to English, and from English to Japanese.
6.       Analytics:
·         Extracting, Segregating & scientifically segment data
·         Prepare MIS reports as per stakeholder, Business requirements
·         Monitor alerts from client feedback
·         Interpret information and make business development presentations
EXPERIENCE GUIDELINES:
·         1- 2 years' experience in relevant team.
·         Bachelors or Master's degree in Marketing, Communications, or related field.
·         Experience working with Retail industry preferred.
·         Possesses expert knowledge of MS office
A Plus: Graduation in any field + Candidates having completed CRM courses or having experience with CRM applications like sales force are preferred.