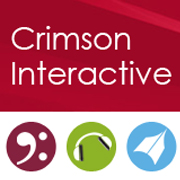 Recruitment Expert – Native Japanese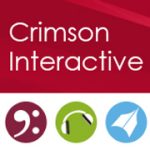 Website Crimson Interactive Pvt. Ltd.
Job Role: Recruitment Associate
Job Location: Mumbai (India)
Work Timings: 6 AM to 3 PM IST (As per business requirement)
We are looking for an enthusiastic Recruitment Associate to contribute in hiring talent for our head office in India. You will be responsible for supporting recruitment activities and hiring appropriate talent from Japan region (Native Japanese only).
An effective representative must possess excellent Japanese skills and business level English skills. Should be an excellent communicator and have superior people skills. They must be comfortable presenting the company and the job over skype or phone. The goal is to help the company grow by hiring native Japanese talent.
Responsibilities
·         Design and implement overall recruiting strategy
·         Develop and update job descriptions and job specifications
·         Prepare recruitment materials and post jobs to appropriate job board/newspapers/colleges etc.
·         Source and recruit candidates by using databases, social media etc.
·         Screen candidates resumes and job applications
·         Conduct interviews using various reliable recruiting and selection tools/methods to filter candidates within schedule
·         Assess applicants' relevant knowledge, skills, soft skills, experience and aptitudes via Skype interviews
·         Onboard new employees in order to become fully integrated
·         Monitor and apply HR recruiting best practices
·         Provide analytical and well documented recruiting reports to the rest of the team
·         Act as a point of contact and build influential candidate relationships during the selection process
·         Promote company's reputation as "best place to work"
Requirements
·         Proven work experience as a Recruiter
·         Solid ability to conduct different types of interviews via Skype/Video calling (structured, competency-based, stress etc)
·         Hands on experience with various selection processes (phone interviewing, reference check etc)
·         Familiarity with HR databases, Applicant Tracking Systems (ATS)
·         Excellent communication and interpersonal skills
·         Strong decision-making skills
·         Bachelors in Human Resource or similar field