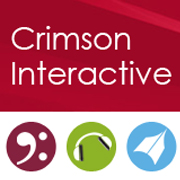 Business Associate/Sr. Business Associate Native Japanese based out of Mumbai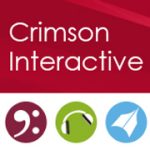 Website Crimson Interactive Pvt. Ltd.
Job title: Business Associate – Client Services
Job Location: Mumbai (India)
Department : Enago
Job Description: Business Associate – Client Services
Business Associate – Client Services is a highly responsible role and will be involved in client interaction. Thus, the position is challenging and is ideal for those interested in continual learning and self-development in the work role.
We are looking for candidates who would enjoy working in a challenging environment and interacting with professionals on an international level, who have the enthusiasm and ambition to be part of a Client Servicing team that delivers high-quality services and who want to be part of an organization where technology is the core of everything that is done.
Key Responsibilities:
 Address client queries and resolve client feedback
 Provide guidance and information as per client requirements
 Customer relationship management (CRM) – assist CRM team in various CRM initiatives
 Handling client queries via phone & emails (incoming & outgoing)
 Identify potential clients and convert them to increase sales
 Provide advice on positioning, marketing, and development of our services from the perspective of Japanese cultural acceptance
 Play an active role in not only meeting but also exceeding client satisfaction
Prerequisites/Key Characteristics and Skills required:
 Should have at least a bachelor's degree in any field
 0–3 years of experience in the service industry, in a role that requiring regular client interaction (Client Servicing/Marketing/CRM/PR functions preferred)
 Native Japanese with Basic English and traditional Japanese writing skills
 Multitasking and flexibility to work across various projects based on client requirement
 Eagerness to work in a multicultural/team environment
Please note that you will be hired as an employee of our Japan office and a deployed to India office. This will ensure that your social security payments are taken care of. And you also have a chance to continue your services at our Japan office after completing a stipulated time in India and performing as expected.
Compensation: As per industry standards and will depend on the experience and qualification [fixed component plus tenure based pay along with quarterly performance incentives]. The compensation provided ensures a good standard of living in a city like Mumbai (India), with enough scope for saving money. Crimson provides you with subsidized housing rent and free breakfast at office. You can visit http://www.crimsoni.com/benefits-development.htm to know more about the benefits offered by the company
How to apply:
To apply, please e-mail your CV and a Cover letter to expathr@crimsoni.com