Netsuite Functional Consultant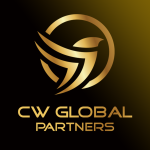 Website CW Global Partners
"Developing innovative NetSuite strategies with capabilities sec
Summary:
As a Functional Consultant, you will be working directly with our client's senior stakeholders to listen, design and architect a NetSuite solution that will drive innovation and growth focused on the key objectives of the business / organization.
Based on this design, you will lead the client and CW Global Partners implementation team to define, configure, and deliver the client's unique NetSuite solution. This requires not only a deep understanding of NetSuite, but an ability to translate that knowledge to our team. You will be asked to openly contribute knowledge, share with our associates and apply your implementation experience to the development and continued updating of our solution repository/best practices knowledgebase at CW Global Partners.
Job Requirements:
·       Must have 2 to 3 years of Netsuite Functional Experience.
·       Must be a graduate of business-related courses. Having a certificate/license will be an advantage.
·       Knowledge and experience Netsuite ERP system will be an added advantage
·       Excellent oral and written communication skills
·       Have a high level of presentation skills
·       Attention to details & excellent time management skills
·       Experience working in a dynamic environment with customers across a global/large the organization is an advantage
Duties and Responsibilities:
·       Responsible for the delivery of Netsuite functional solutions, provided in a timely manner to meet customer business requirements and in accordance with project or Business as Usual (BAU) specifications.
·       Provide implementation consultancy and functional requirements analysis.
·       Produce functional design and other documents.
·       Design and configure solutions to a high standard.
·       Support System, Integration, Performance and User Acceptance testing.
·       Migration of configurations from Development environments to Production.
·       Support of Production systems.