Netsuite Technical Consultant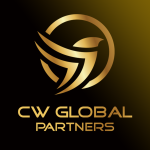 Website CW Global Partners
"Developing innovative NetSuite strategies with capabilities sec
The NetSuite Developer is a critical role in the business applications ecosystem and key collaborator across Finance, Operational Excellence, and Business Applications departments.
The NetSuite Developer will collaborate with constituents to scope, configure and customize NetSuite instance and tangential integration and web technologies to deliver and improve solutions utilizing NetSuite admin tools, Suite Script Scheduled Scripts, Suitelets, RESTlets, and User- and Client-Event scripting.
The ideal candidate will conceptualize business needs and be able to formulate solutions from both the technical and business points of view.
Job Requirements:
•With at least 2 years NetSuite Technical/Development experience.
•Excellent communication and presentation skills to interact at various organization
levels.
•Quick learner with strong analytical skills, critical thinking and problem-solving
approach.
•Demonstrated time management skills with ability to prioritize tasks in order to
achieve deadlines.
•Knowledge of standard NetSuite processes like sales and purchase order, inventory
management, etc.
Duties and Responsibilities:
•Work closely with functional consultants for the successful implementation of the
project.
•Provide NetSuite training and technical support to end users throughout the implementation.
•Provide technical support to clients as and when required post-implementation.
•Perform integration, configuration, data migration and user access control settings
involving NetSuite.