looking for part time admin in Machida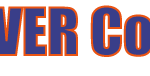 Website GOOVER co,ltd
looking for part time admin in Machida
Hi, we are GOOVER ENGLISH SCHOOL and our office is based in Machida, Tokyo.
Currently looking for a part-time admin/teacher/reseptionist.
Since we have many different buisiness going on, we ask you to teach and do computer works depending on the volume of the work.
Hourly rate:
changes depending on what you do.
the hourly rate for the office admin is 1000Yen/h.
In any situations, we provide transportation costs.
Location:
町田市原町田3-2-7 (3-2-7 Haramachida Machida)
Work hours:
Mon-Fri 5 hours between 11:00-19:00
Sat 10:45-16:00 or 16:00 to 20:00
Sun/Holidays 10:45-17:30
Qualification:
-You must be fluent in English
-Conversation level of Japanese
-Available on weekdays' afternoon and weekends
-You must have work permission in Japan (No visa sponsorship is available)
– Living in a suburb of Tokyo or be able to commute to Machida
Apply from the following link by filling up your information.
http://my.formman.com/form/pc/MF1u2WuEQcheTVCD/
GOOVERでは受付事務のアルバイトを募集しております。
町田の英会話スクール&カフェで
受付、運営・広報・企画などをお手伝いしていただけるスタッフを募集しています!
スキルも身につけながらスクールの受付および事務のお仕事をして頂きます
英会話スクールの受付業務や平日は事務のお仕事もお願いする形になります。またイベント運営や企画にも携われるので英語力や企画力も伸ばせるお仕事です。
簡単な事務業務から、FACEBOOK、TWITTERやブログ記事作成・イベント運営や企画などのクリエイティブなお仕事も合わせてお願いする予定です。
英会話や国際交流が好きな方やパソコンでのメールやWEBが好きな方にはとても素敵なお仕事です。
英会話スクールでの受付業務など、英語が得意な方、パソコン操作が得意な方歓迎!
【具体的なお仕事内容】
英会話スクールの受付業務
そのほかに事務業務もお願いする予定です
【雇用形態】アルバイト
【時給】時給1000円
【交通費】全額支給
【最寄駅】JR町田駅ターミナル口から徒歩2分程度 小田急町田駅から徒歩7-8分
【勤務地】町田市原町田3-2-7
【勤務日】平日昼間、および土日勤務のできる方  (週に4日程度の勤務です)もしくは週末のみ勤務可能な方
【応募資格】
簡単なPC操作できるかた
TWITTER、FACEBOOKなどやブログなど好きな方
英語が得意な方歓迎♪
【応募方法】
こちらのフォームからご応募ください
http://my.formman.com/form/pc/MF1u2WuEQcheTVCD/
【採用人員】
1名もしくは2名