Customer Service Evaluator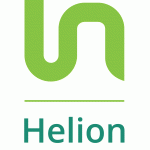 Website Helion Market Research
mystery shopping, customer experience, audits, customer service
As a Helion Customer Service Evaluator you will evaluate all sorts of services including, shops, restaurants, car showrooms, the list goes on. You will be set a scenario to follow for each evaluation and then you will be asked to fill out an online questionnaire.
Apply through – https://evaluator.helionresearch.com/r/A_alttokyo_EA
You will be paid for each evaluation you complete at the fixed fee that you accept before you complete it. Each shop will pay anywhere between €15 to €40 per evaluation with each evaluation taking around 1 to 1 and half hours to complete.
Mystery Shopping is not a full time employment but a great way to earn some extra income and most importantly – improve customer service!
What is expected?
18 years or older.
English and Japanese speaking.
An eye for detail.
Able to work with deadlines.
Good communication skills.
Good written skills.
Access to a computer with internet access.
Contactable by phone.
And last but not least … You need to enjoy yourself!
https://evaluator.helionresearch.com/r/A_alttokyo_EA
facebook: https://www.facebook.com/Helionresearch