Part time-Work from Home Games Console Tester Japan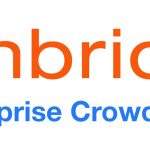 Website Lionbridge GSS Ltd.
Are you looking for the opportunity to work with one of America's top 100 most trusted companies while also growing your income from the comfort of your home?  Then why not join Lionbridge as a part-time Independent Contractor. We are recruiting immediately for the role of Games Console Tester Japan
What does the job involve?
This is a work from home opportunity with the chance to work on exciting new products and services not yet released to market. Experience of setting up and configuring testing environments is required for this role, as configuration & setup of customer third-party applications is required.
Who is suitable for this job?
We are looking for experienced software testers with a HDMI TV connection.  You should also be flexible, reliable and can interpret and follow established guidelines.
What are the main requirements for the job?
•                     You must be living in Japan
•                     Fluency in English and Japanese
•                     1 to 2 years of working in a software testing environment
•                     Daily use of console for Games, Streaming, Movies or Music
•                     Windows 10
•                     Xbox One
•                     HDMI connection on your TV
•                     PayPal account holder
•                     Credit card that can be used for testing purposes
•                     Ability to work on your own & deliver clear and concise quality results to agreed standards
•           High Speed Internet connection. Minimum upload speed of 1mpbs
What's next?
Email us at recruitqueries.bal@lionbridge.com.  We will help you through the recruitment process and suitable candidates will go forward to our qualification process.  Alternatively, you can apply through the link below and a member of our recruitment team will quickly review your application:
https://goo.gl/n57jnr
To apply for this job please visit goo.gl.