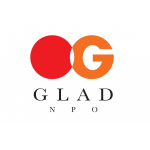 NPO GLAD
This opening is for a position as a Full-Time Assistant Language Teacher (ALT) in Tono City, Iwate Prefecture starting in June 2018 to March 2019.
Contract: June 2018 to March 2019
Conditions:
・Base salary is 240,000 yen per month
・Monday to Friday. 8:20 am to 4:00pm (More details TBA)
・Transportation costs will be covered
・Days off include weekends, National Holidays, and other holidays set on the Board of Education's school calendar.
About Tono City:
Tono City is located in Iwate Prefecture in the northern Tohoku region of Japan. As of February 2018, Tono had a reported population of 7,657 people, including 119 foreign nationals. There will be 3 Assistant Language Teachers (ALT) to work in this lovely city, full-time.
In summers highs are roughly 25 °C while the winter lows are around -5°C. While it gets a bit cold, this creates perfect conditions for snow sports like skiing and snowboarding. Onsens, spa resorts, snowboarding and ski resorts are all over – hot springs and powdered snow just a drive away! Iwate is especially a convenient location to visit famous places in Northern Japan such as Kakunodate, Samurai residence street, the Aomori Nebuta Festival. There's a lot to see near and far while working in Tono City!
The Job:
The placement will be in a majority of Elementary schools and one Junior High School throughout Tono City, where the ALT will assist as a team teacher and help plan English lessons under a schedule created by GLAD and the Board of Education. Get ready for amazing adventures and unique experiences in Japanese schools and within the local community: Culture festivals, school performances, sports day, and much more. With weekends off, national holidays, summer and winter vacations all aligned with the local Board of Education calendar, you will have more than enough downtime to make the most of your time in Japan.
Qualified Applicants:
・Are native speakers of English, or have acquired an education [in] English for at least 12 years.
・Have completed a University Bachelor's Degree (or higher) in English countries.
・Have plans to come to Tono at their own expense.
・Have at least one year of English teaching experience at Elementary Schools, Junior High school experience of working with children.
・Have a valid visa status that allows you to live and work in Japan.
・Have a valid International or Japanese driver's license in order to commute to schools, legally (we can provide you a rental car).
・Have conversational Japanese to plan with Japanese Teachers of English (JTE)
Our Support:
Our caring staff and area coordinators at GLAD will support you in our best efforts so that you can focus on your work and enjoy your life here in Japan. We help with visa sponsorship, housing, relocation, mediating between schools, finding nearby hospitals, clinics. All the difficulties that come with living in a foreign country are not only yours alone. We also have social events and gatherings to strengthen our connections.
Thank you very much for your consideration in working with us. We are looking forward to your application!