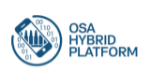 Country marketing manager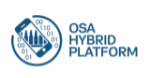 Website OSA Hybrid Platfrom
Responsibilities
●     monitoring and analyzing market trends
●     discovering market and PR opportunities
●     studying competitors' products and services
●     exploring ways of improving existing products and services, and increasing profitability
●     identifying target niches and developing strategies to communicate with them
●     preparing, presenting and approving and executing Country Marketing Plan with clear metrical KPIs
●     writing briefs to the vendors
●     managing PR and digital marketing agencies
●     community management : nurture and develop existing community of OSA token holders
●     preparing and managing marketing plans and budgets
●     managing the production of promotional material
●     liaising with other internal departments such as sales and distribution
●     producing reports to monitor results
●     presenting findings and suggestions to company directors or other senior managers
●     travelling to trade shows, conferences and sales meetings
●     supporting and managing a marketing team.
Requirements
●     5+ years of experience in the advertising agency or similar position
●     understanding of the token market
●     advanced level of English, oral and written skills
●     knowledge and understanding of digital marketing strategies and tools
●     knowledge and understanding of PR strategies and tactics
●     excellent writing skills
●     be an excellent communicator
●     be able to respond well to pressure
●     think creatively
●     work well in a distributed team and with a wide range of people
●     be organised and methodical
●     self assignment of tasks, proactivity and initiative
●     be able to motivate and inspire a team
●     be well presented with a professional manner
●     be persuasive and diplomatic
●     have a good business awareness
●     be able to work within a budget
●     strive to get the best compettitve conditions from vendors in favour of the company
Country Marketing Manager reports to the Chief Marketing Officer.
The position presumes self regulated schedule with minimum of 45 working hours per week, including working according to Eastern European time zone hours ( minimum 3 h per day).