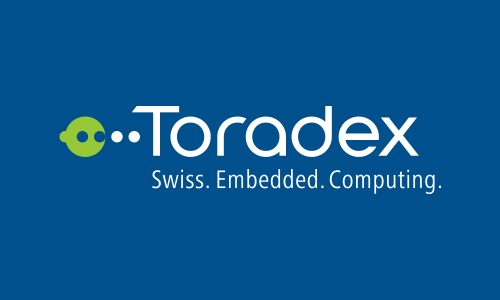 Field Application Engineer – Embedded Systems – Toradex Japan
Position Summary: Senior Application Engineer / Field Application Engineer
Experience: 5 + Years
Education: Minimum BSc in Electronics Engineering or CS
Functional Area: Technical Customer Support, Sales and Local Marketing
Location Detail: Yokohama – Japan
Travel Requirement: 20 – 40 %
Salary Range: Competitive Salary
Number of openings: 1
Description
Are you a technology enthusiast but don't want to be focused on just one specific technology? Would you prefer to gain insight into a broad range of industrial products deploying our System-On-Modules instead of coding all day long?
This position at Toradex is a great opportunity for an intrinsically motivated engineer who prefers to be the technical interface between a client's engineering team and our R&D department.
You may be well suited for this position if you enjoy digging into complex problems while still maintaining a holistic view, mastering both embedded hardware & software. Paired with good communication skills, this position will enable you to assist hundreds of customers to develop products based on the latest technologies.
Scope
·         Provide Engineering Support to our fast growing customer base in Japan
·         Support our Sales and Development Teams
Key Interfaces
·         Japanese Customers across all industries sectors
·         Global Product Development Teams in Toradex
·         Key Account Managers at Toradex K.K.
Reporting to
·         Head of Sales JP, Yokohama
Roles & Responsibilities
·         Interface with customers at the evaluation and design stages and assist them in becoming comfortable with Toradex Computer on Modules
·         Analyze customer requirements and develop a range of conceptual solutions including high level system architectures
·         Resolve customer issues in collaboration with the development team
·         Promote superior technical values of Toradex products
·         Support local Marketing activities such as localized documentation, webinars, participation at exhibitions and customer visits
Desired Candidate Profile
·         Passionate about integrating Toradex technologies in new customer products
·         Understand and appreciate the diverse range of applications across different industries
·         High-integrity, honest, open, team player, self-motivated and consummate professional
·         Excellent communication skills
·         English language skills in reading/writing/speaking comparable to Level B2 CEFR (Common European Framework of Reference for Languages)
Desired Technical Skills
·         Detailed experience in ARM computer systems
·         Software and hardware debugging skills
·         Ability to understand hardware schematics and datasheets
·         Understanding I2C/SPI/UART/CAN/Ethernet or other industrial interfaces
·         Good knowledge of Embedded Linux.
·         Experiences with other embedded operating systems like Windows CE, Android or other RTOS are an advantage.
·         Knowledge of BSP and OS Driver concepts
·         Experience in C/C++/C#/JAVA programming
·         Proven knowledge of computer architectures and GUI frameworks